Demineralized whey
EUROSERUM offers SICALAC 90 SF, a 90% demineralized whey powder specially developed for food processing applications.

SICALAC 90 SF: reduced salt taste and functionality
SICALAC 90 SF has a minimum protein content of 11%, combined with a reduced mineral content, which will suit many applications looking for the perfect compromise between taste, functionality and cost of the recipe. 
SICALAC 90 SF presents:
A milky taste, with reduced saline notes, particularly sought after in applications such as chocolate confectionery, dairy fillings and cookies
A reduced sodium content that will enhance the flavours in applications such as béchamel sauces, without unbalancing the salty taste
A protein content that will contribute to many functionalities such as the Maillard reaction, emulsification, bulking agent...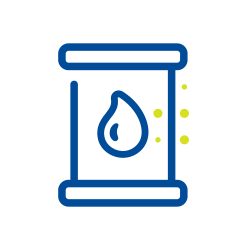 High thermal stability
SICALAC 90 SF remains stable for 5 minutes at 100°C. This high thermal stability will be an asset in applications requiring a heat treatment and a low salt taste. 
It is particularly suitable for the development of creamers, milk drinks and evaporated milk. 
Product benefits
Low mineral content, especially sodium