EUROSERUM introduces a new D90 for ready-to-feed formulas!

SICALAC 90 PF an innovative demineralized whey for ready-to-feed formulas!
As a producer of liquid baby milks, your priority is to ensure the stability of your product over time? 🤔
We are happy to introduce our new solution for infant nutrition: SICALAC 90 PF!
SICALAC 90 PF: innovative demineralized whey at 90% ensuring texture stability
SICALAC 90 PF is an innovative demineralized whey at 90% that ensures a stable texture and overall product quality over the time for ready-to-feed infant milks, when mixed with other appropriate dairy ingredients of optimal freshness. Indeed, it prevents from the formation of protein deposit and fat creaming in the bottle during shelf-life of the finished product.
SICALAC 90 PF is the result of years of development from our R&D team, leading EUROSERUM to have a strong expertise on the enzymatic destabilization of liquid and to offer you this key ingredient that will be a true competitive advantage on this requiring market! 
Interested by this new ingredient? Our teams are available to answer your questions!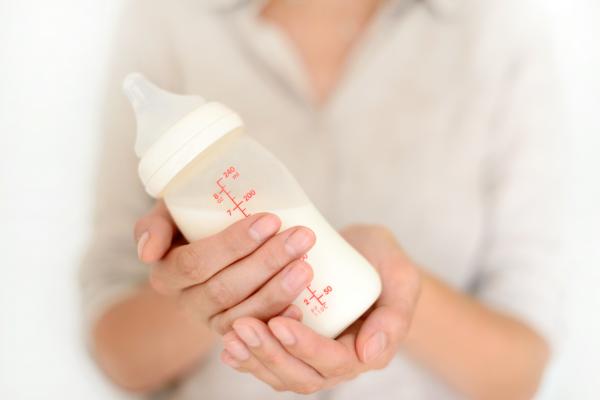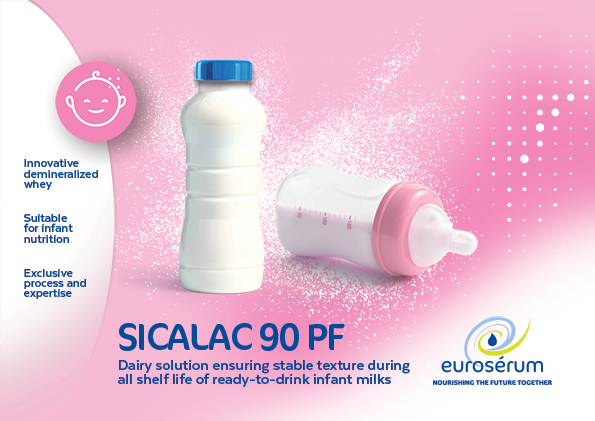 Ready-to-drink infant milk formulas market
Ready-to-feed infant milk formulas is a dynamic market in value with a 4% growth on 2016-2021 period and an expected 3% growth to 2026. 
With 9.5% of product launches in infant milks being ready-to-drink references between 2017 and 2021, this market offers growth opportunities for companies that want to develop this market, especially in Western Europe and Asia. 
With SICALAC 90 PF, we bring you a competitive advantage to further develop or conquer this market!
*Sources: Euromonitor, Innova Market Insights