Whey permeate demineralized at 90%
EUROSERUM offers SICASWEET 95, a 90% demineralized whey permeate, suitable for many recipes such as chocolate or milk drinks.

SICASWEET 95 provides a balanced taste, particularly appreciated in chocolate and milk drinks
SICASWEET 95 contains more than 95% lactose and a low level of whey proteins. This unique composition makes it a dairy solution perfectly adapted to recipes of chocolate confectionaries or dairy drinks for example. 
This demineralized whey permeate has a balanced, milky and sweet taste, particularly sought after for this type of application.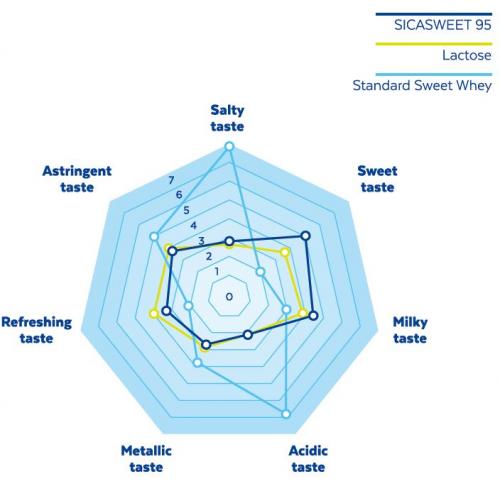 Many functional benefits for recipes that make a difference!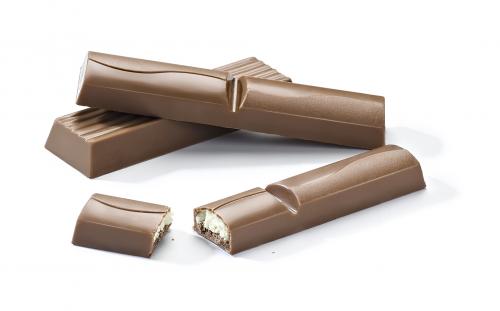 EUROSERUM's 90% demineralized permeate also has functional benefits that are appreciated in many food recipes:
Contribution to the Maillard reaction and to caramelization
Low sweetening power: highest possible incorporation rate
Filling agent
Economic substitute
Product benefits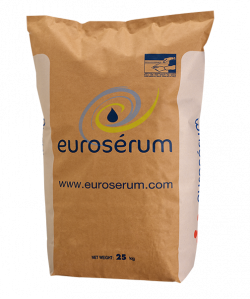 Balanced sweet and milky organoleptic profile
Contributes to functionalities
The ingredient of successful sweet recipes!
The composition of SICASWEET 95, rich in lactose with a reduced level of mineral salts, makes it particularly suitable for many applications:
Dairy drinks
Chocolate confectionaries
Cookies, biscuits
Bakery...
SICASWEET 95 is also adapted to the formulation of infant milks where it contributes to the contribution of lactose and micro-nutrients such as carnitine, inositol, choline or vitamin B.